Whether you're moving for a job, getting ready to attend college, or just considering where you should live, finding housing that fits your lifestyle is important. With so many potential factors influencing your choice of residence — from location and amenities to budget considerations and living arrangements – it can be hard to decide on the best option. This blog post will discuss four crucial elements to consider when assessing different housing types and how they fit into your lifestyle.
1. Know What Kind of Space You Need
The decision to settle into a new home is undoubtedly exciting, but it requires careful consideration of your lifestyle. The first and most significant decision is determining the type of space that best aligns with your needs. Suppose you have a family member who is abled differently; look for a luxury disability accommodation equipped with the right features for their well-being. A smaller family may be content to look for a more affordable single-family home. Knowing what kind of dwelling would work best for your lifestyle will help you narrow your options and make an informed decision.
2. Understand Your Budget
Finding the perfect home is exciting, but figuring out your budget is essential before diving too deep into your search. Knowing how much you can afford before you start touring properties will save you time and disappointment. Determine what you can comfortably spend each month on housing expenses, factoring in rent or mortgage payments, utilities, insurance, and any other fees or costs associated with your new place. Once you have a clear understanding of your budget, you'll understand what type of housing is feasible for you. Whether it's a studio apartment or a spacious house with a backyard, prioritizing your financial stability will set you up for long-term success and happiness in your new home.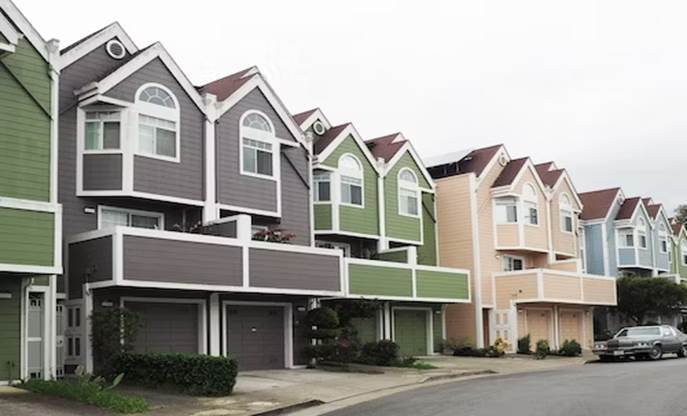 3. Examine Any Amenities Associated With the Housing
When it comes to choosing housing, amenities can make a big difference. Imagine starting your day with a refreshing swim in a sparkling pool steps from your door. Or take advantage of an onsite fitness center to meet your health goals without leaving home. And for families with young children, having a dedicated play area can provide endless fun and help young ones make new friends. These amenities can add convenience and enhance your quality of life and create a sense of community within your housing complex.
4. Assess the Location and Your Proximity To Essential Services
Location is one of the most crucial aspects to consider when selecting housing. Your new location will determine how close you are to essential services like grocery stores, healthcare providers, banks, and schools. Depending on your lifestyle, proximity to work or recreational activities may also affect your decision. It would help to look for neighborhoods with low crime rates and other safety indicators to feel secure in your new home. Research the area thoroughly to ensure it's fit for your lifestyle and provides easy access to your needs.
Finding the right place to live takes a lot of work. With so many factors to consider, it can be daunting to determine which housing options will give you the best return on your investment. By keeping these four critical elements in mind — space needs, budget constraints, neighborhood research, and amenities available — you'll be equipped to make an informed decision that fits your lifestyle.