Have you ever dreamed of becoming a medical professional? You're not alone – healthcare professionals are some of the most revered in society, and it's no wonder why. It is an incredibly rewarding career path that comes with plenty of perks. From higher-than-average salaries to the satisfaction that comes from helping others, if you're seeking a challenging yet fulfilling occupation that will open many doors for your future, look no further than the field of medicine!
In this blog post, we'll outline 6 amazing advantages to choosing a career as a doctor or other medical professional. With detailed information on salaries and flexible work opportunities combined with stories from individuals currently pursuing successful careers in medicine, by the end you'll have all the tools necessary to decide if working with patients is right for you!
The Satisfaction of Helping Others
Every medical professional will agree that the most rewarding aspect of their job is the opportunity to help others. From treating illnesses and injuries to improving overall quality of life, the impact you can have on someone's well-being as a healthcare provider is immeasurable. Knowing that you have made a positive difference in someone's life is one of the greatest rewards that comes with being a medical professional.
Furthermore, you will have the chance to develop meaningful relationships with your patients, making a difference in their lives on a personal level. This sense of fulfillment is unmatched in any other career.
High Demand and Job Security
The healthcare industry is continuously growing, making it one of the most stable job markets. With an aging population and advances in medical technology, there is a high demand for qualified healthcare professionals. This means that job security is almost guaranteed for those working in the medical field. Whether you choose to work in a hospital, private practice, or other healthcare setting, there will always be a need for skilled individuals to provide quality care.
Financial Perks
The financial benefits of being a healthcare professional are significant. On average, medical professionals earn higher salaries compared to many other professions. For instance, physicians, surgeons, and specialists often find themselves in the top income brackets. Besides the attractive remuneration, the medical field also offers additional financial incentives like physician mortgage loans which represent special types of home loans designed exclusively for doctors. They offer numerous advantages such as zero or low down payment, no private mortgage insurance requirement, and higher loan limits. This can be extremely beneficial for young doctors who may carry medical school debt and seek to purchase a home.
Moreover, the financial stability of a career in healthcare can also open doors to other investment opportunities and financial planning strategies, making it easier for professionals in this field to build wealth. These financial perks, coupled with the personal gratification of helping others, make a career in healthcare highly rewarding.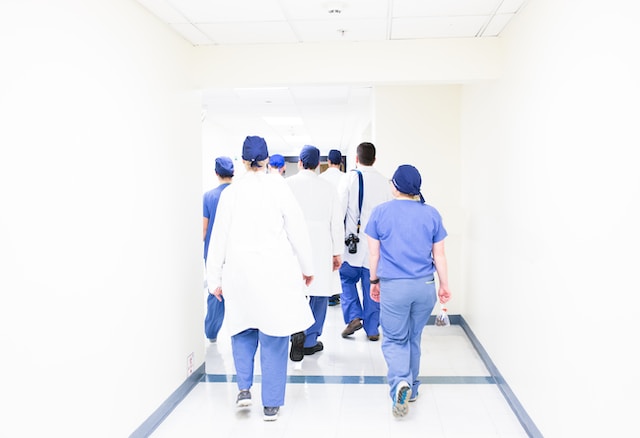 Variety of Work
The medical field is vast and diverse, offering a wide variety of opportunities for those interested in pursuing a career in healthcare. From conducting groundbreaking research to performing life-saving surgeries to providing essential primary care, there is truly something for everyone within this dynamic industry. Whether you are fascinated by the complexities of the human body or are passionate about improving health outcomes for individuals and communities, the medical field offers endless possibilities to explore your interests and contribute to a better world. With so many avenues to pursue and new advancements emerging every day, the medical field is an exciting and rewarding place to build a career.
Great Benefits
Medical professionals are undoubtedly some of the most hardworking people around, and they deserve to be rewarded for their dedication. With great benefits available, there's never been a better time to take advantage! Competitive compensation plans are just the tip of the iceberg. Health insurance plans, for example, can help provide peace of mind, knowing that you and your family are covered when it comes to medical expenses. Medical professionals deserve the best, and that's exactly what they'll get with these amazing benefits. So, why wait? Sign up and start enjoying the many perks today!
Professional Growth Opportunities
When it comes to the medical field, there is always room for growth and learning. From continuing education opportunities to specialized training programs and certifications, being a medical professional means you will never stop learning and improving your skills. Additionally, many healthcare organizations offer mentorship programs, leadership development courses, and other resources to help their employees advance in their careers. Whether you are just starting or have been in the field for years, there are always opportunities to grow and take on new challenges in the medical profession.
A career in the medical field has something for everyone. Whether you're looking for job security, professional growth opportunities, great benefits packages or the satisfaction of helping others – there is no other career that can offer these unique advantages. It's time to take the opportunity to invest in yourself and pursue a medical profession. With the right training and drive, you will be on your way to making a difference in people's lives while enjoying all of the rewards that come with it. So don't wait another day – it's never too late to start down this amazing path and begin fulfilling your dreams!