Looking to "wow" your other half with something unexpected, thoughtful, and delightfully surprising? There's no need to wait for a special occasion to show that special one how much they mean to you. Instead, why not surprise them when they're least expecting it, and turn a humdrum day into something utterly fantastic? This eclectic list of unique gifts will help you get started and ranges from the conventional to the unusual…but all will be sure to provide something distinctive and captivating that will ensure you stay in the good books for a very long time!
There Is No Better Present Than Jewelry
This first option can work for both men and women and is a great way to show your true feelings. Now, there is the caveat that you can't simply pick any random time; it needs to have been carefully planned. Whether you want to purchase elegant chain pendants for your wife or girlfriend or are looking to buy a bracelet for your man, you need to take into account which designs they like. Simply looking through their existing jewelry collection can give you a good idea of what they prefer to wear.
Book An Unexpected Weekend Away
This gift has a bit of an ulterior motive behind it in the sense that you will also enjoy it! Nonetheless, it is a brilliant way to escape from familiar surroundings and take a break from regular life. In some cases, you may have to liaise with your significant other to ensure your dates sync up, but you can still make it a surprise by revealing your intentions to them.
Create A Romantic Photo Album Of The Two Of You
All too often, romantic photos are confined to the digital wastelands of the phone, ne'er to be seen by human eyes after the initial posting on Facebook or Insta. This is a great shame, as most folks have realms of gorgeous images that would make the perfect album. Therefore, you could find a selection of the best, send them to a specialist printing company, and design your very own physical photo album. This is an extraordinarily affordable way to gift genuine memories to the person who means the most to you.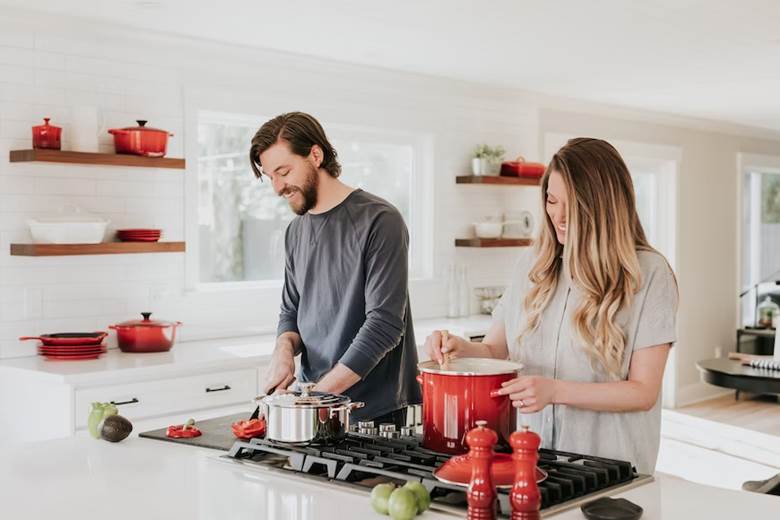 Sign Up For A Couples Cooking Class
Cooking together is a fantastic way to bond and meld minds! However, at least one (if not both) of you are likely pretty terrible at putting different ingredients together. A couples cooking class will teach you a wealth of theory and practical tips which will help you come up with delicious meals for each other in the future.
Buy A Recurring Subscription To Their Favorite Activities
Almost everything is subscription-based these days, so you won't have to look far to find something that works. However, these subs may serve as an excellent means to show your loved one that you understand what they enjoy and are committed to seeing them happy.
Go Out On A Date Night
This final option might not be a gift per se, but it serves as a way to rekindle the romance that might have gotten lost in everyday life. Once in a while, it's nice to dress up and head somewhere to get doted on and enjoy each other's company.
With any luck, the ideas presented here will help you select a thoughtful and meaningful present for the one you care about most. It doesn't matter if you think outside of the box or go the traditional route; when there is thought involved, nearly every present is going to be a hit.