Gift-giving is a beautiful way to show your love and appreciation for the people in your life. When you choose healthy presents for your loved ones, you're not only expressing your care for their well-being but also encouraging them to embrace a healthier lifestyle. Whether it's a birthday, anniversary, holiday, or everyday surprise, here are seven healthy present ideas for your friends and family.
1. Subscription Boxes
Subscription boxes have taken the world of gift-giving by storm, and they offer a delightful way to send a regular dose of health and wellness directly to your loved one's doorstep. Whether it's a monthly supply of organic snacks, a curated selection of fitness gear, or a wellness box filled with self-care products, subscription boxes cater to a wide range of health-conscious interests. You can even consider giving one of the best Made In Michigan gift boxes for a family member or friend missing the tastes and flavors of their home state. These thoughtfully curated packages are a gift that keeps on giving, reminding your loved one of your care and support month after month.
2. Fitness Tracker
A fitness tracker is a fantastic gift for someone looking to monitor their physical activity and health. These devices can help your loved ones track their daily steps, heart rate, and sleep patterns and even provide workout guidance. With a wide range of options, you can choose a fitness tracker that fits your budget and the recipient's needs. Some popular brands include Fitbit, Apple Watch, and Garmin. These devices not only offer valuable insights into one's physical activity but also serve as a constant reminder to stay active and maintain a healthy lifestyle. Whether for an avid runner, a busy professional, or someone just starting their fitness journey, a fitness tracker can be a trusted companion for improved health and well-being.
3. Cooking Classes
Healthy eating is a cornerstone of overall well-being. Consider gifting your loved one a series of cooking classes, whether in-person or online. Cooking classes provide valuable skills and knowledge about preparing nutritious and delicious meals. They can learn to make balanced, flavorful dishes that support their health and delight their taste buds. Cooking classes offer a hands-on and educational experience, allowing your loved one to gain confidence in the kitchen and develop a deeper appreciation for healthy ingredients. Whether it's mastering the art of creating vibrant salads, cooking up hearty, plant-based meals, or whipping up delectable, guilt-free desserts, the gift of cooking classes can inspire a lifelong journey of nourishing their body and savoring the flavors of wholesome cuisine.
4. Gym Membership or Class Pass
For someone interested in fitness, a gym membership or class pass is an excellent gift. It gives them various workout options, including strength training, yoga, cycling, and more. Look for a gym or studio that aligns with their fitness goals and preferences. Many places also offer trial passes, so you can start with a shorter commitment to see if it's a good fit. A gym membership or class pass provides your loved one with the opportunity to explore a variety of exercises and find the routines that resonate most with their fitness journey. It's a gift that not only supports their physical health but also fosters a sense of community and motivation, making it easier for them to stay committed to their wellness goals.
5. Meditation and Yoga Retreat
Mental and emotional well-being is as important as physical health. A meditation or yoga retreat can be a transformative gift. These retreats offer an opportunity to disconnect from the stresses of daily life and focus on mindfulness and self-care. Look for retreats that align with your loved one's interests, whether a silent meditation retreat, a yoga and wellness getaway, or something else entirely. Meditation and yoga retreats provide a peaceful escape where your loved one can recharge, reflect, and gain valuable tools to manage stress and maintain emotional balance. Whether seeking inner calm or a deep spiritual connection, a retreat tailored to their preferences can be a profound gift that nurtures their mental and emotional well-being.
6. Organic Meal Delivery Service
Healthy eating can be made more convenient with an organic meal delivery service. Consider gifting a subscription that provides your loved one with nutritious, pre-prepared meals delivered to their doorstep. It can be a lifesaver on busy days, ensuring they can access balanced and wholesome food without extensive meal planning and preparation. An organic meal delivery service takes the guesswork out of eating healthily, allowing your loved one to enjoy nutrient-packed, chef-prepared meals without the hassle of cooking or grocery shopping. This thoughtful gift is not just about saving time but also about nourishing their body with quality, organic ingredients that support their well-being.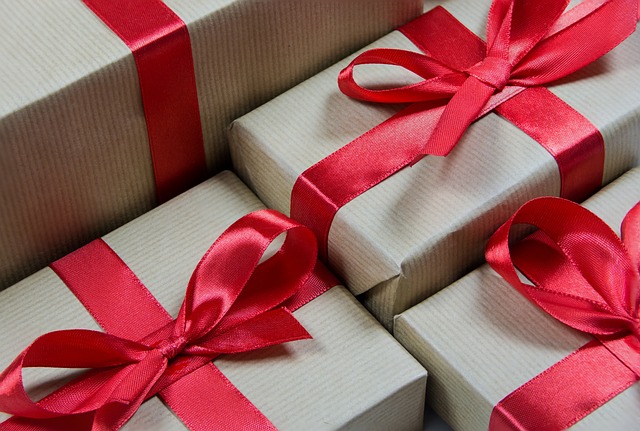 7. Spa or Wellness Package
Pampering and relaxation are essential for overall health and well-being. A spa or wellness package can provide your loved one with an opportunity to unwind, destress, and rejuvenate. Look for packages including massages, facials, hot tub access, and mindfulness sessions. Wellness packages can be a great way to encourage self-care and relaxation. A spa or wellness package is a luxurious gift that grants your loved one the indulgence of self-care, enabling them to escape from the demands of daily life and focus on their mental and physical well-being. With a combination of soothing treatments and mindfulness sessions, these packages create a sanctuary for relaxation, promoting their physical and emotional health.
Consider Personal Preferences and Interests
When choosing a healthy present for your loved one, consider their personal preferences, interests, and any specific health goals they may have. What works for one person might not be the best fit for another, so tailoring your gift to their unique needs and desires is a thoughtful way to show you care. Additionally, you can pair some of these gifts with a heartfelt note or a personalized message to make the present even more special.
These healthy present ideas are not limited to specific occasions; they can be given any time to express your love and support. Whether it's a birthday, an anniversary, a holiday, or just a random day to show you care, a thoughtful gift that promotes health and well-being is always a meaningful choice. Remember that your thoughtfulness and consideration are the most valuable gifts of all. So, choose the healthy present that resonates most with your loved one's goals and interests, and let them know how much you care about their health and happiness.