Are you thinking of selling your home? It can be a big decision, and there are many things to consider before you go ahead and list your house. Selling a home requires time, effort, strategy, and careful financial planning. Don't worry, though! We're here to make the process easier with our 7 tips. Let's get started!
Hire a professional
Especially for those who are new to the real estate market, it can be incredibly helpful to hire a professional real estate agent or a company that buys properties privately. They have the knowledge, skills, and experience to guide you through the selling process and get you the best deal possible. If you are from New Zealand, companies like Your Property Solutions might be able to help you out. They offer a range of services, including buying your home for cash and taking care of all the paperwork. While there may be a cost associated with their services, it could save you a lot of time and money in the long run.
If you're in the UK, specifically in Gillingham, Letting & Estate Agents Gillingham can provide similar services. They have a team of experienced agents who can guide you through the entire process, ensuring that all your needs are met and that the transaction goes as smoothly as possible. Whether you're buying or selling, they can provide the expertise and support you need.
Be aware of current market trends
As a savvy homeowner or real estate investor, you must keep an eye on current market trends in your area. Staying informed about changes in the market can help you make informed decisions about selling or buying property.
Prices can vary greatly from one neighborhood to the next or even from one street to another. Knowing the going rate for similar homes in your area can help you price your property appropriately and avoid overpricing or underpricing. Plus, keeping up-to-date with current market trends can give you insight into what features and amenities are in demand among buyers, helping you to make the most of your investment.
Know how long your home is staying on the market
If you're thinking about selling your home, one of the most important pieces of information you should know is how long homes like yours are staying on the market. This gives you an idea of how much time you might have to prepare your home for sale and set a reasonable asking price.
Additionally, knowing the average number of days that homes stay on the market in your area can help you avoid making the mistake of overpricing your home and scaring away potential buyers. If you do your research and keep a close eye on the local real estate market, you can position your home for a fast and profitable sale when the time comes.
Make sure all necessary inspections are done
Before putting your home on the market, you want to make sure that all necessary inspections have been completed. This includes inspections for pests, mold, foundation issues, and other potential problems that could affect the value or safety of the home.
Many buyers will request these inspections anyway, so preemptively taking care of them can save you time and stress during the selling process. That aside, it also shows potential buyers that you have taken care of your property and that it is in good condition. Once you have all necessary inspections completed, you can start the process of selling your home with confidence.
Budget for the costs associated with selling your home
Selling a home involves more than just listing it and waiting for offers to come in. There are various costs associated with the process, including real estate agent fees, staging costs, closing costs, and potential repairs or renovations. It's crucial to budget for these expenses before you sell your home so that you are not caught off guard by any unexpected fees.
Having a clear understanding of the costs involved in selling your home can also help you make informed decisions about setting your asking price and negotiating with potential buyers. Don't forget to also factor in any remaining mortgage payments or outstanding taxes on the property.
Consider the emotional impact
Above all, selling your home is an emotional process, especially if you have lived in the house for many years or raised a family there. Prepare yourself for the emotional impact of selling your home and acknowledge that it may not be easy to let go.
Take time to say goodbye to your home and make peace with the decision to sell before putting it on the market. It's also essential to communicate with your family and loved ones about the decision and involve them in the process as much as possible.
Have a plan after the sale is completed
Congratulations on completing your sale! Now that you've closed the deal, it's time to start thinking about what comes next. Make sure you have a plan in place for where you will live and how you will handle the financial aspects of selling your home.
Will you be purchasing another property? Will you be renting for a while? How will the proceeds from the sale of your home be used? These are all important decisions to consider beforehand so that you can smoothly transition into your next chapter without any added stress.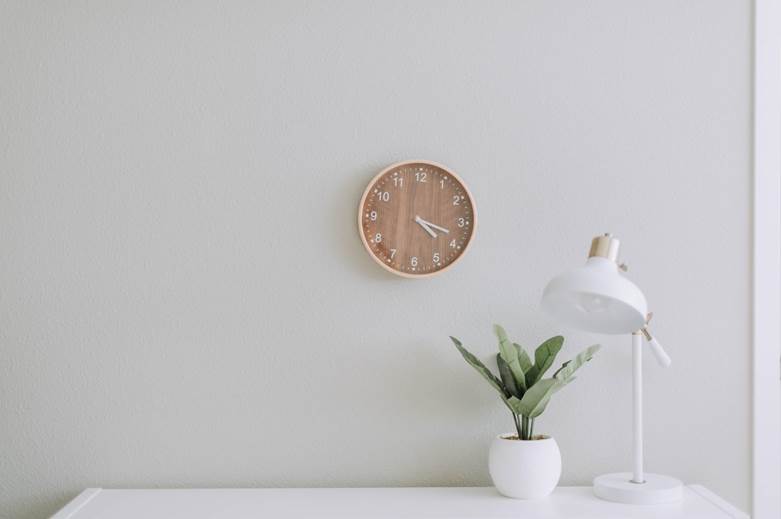 Selling your home is a significant decision that involves a lot of factors to consider. From hiring a professional to understanding the current market trends, knowing the timeframe of selling, conducting necessary inspections, budgeting for costs, dealing with emotional aspects, and planning for life post-sale, each step plays a crucial role in ensuring a successful and stress-free sale.