We all know that planning the perfect wedding day can be overwhelming; from choosing music and catering to deciding on decorations and seating arrangements. But what happens when you take a step beyond simply managing logistics? If you want your big day to be filled with memories that last forever, it's essential to design an emotional experience for your guests as well!
Whether it's through storytelling during speeches or incorporating thoughtful details into the reception decor, today we'll discuss ways you can elevate your wedding celebration by creating an unforgettable atmosphere of emotion. So grab a cup of coffee (or a glass of bubbly) and let's dive in!
Thinking Beyond Logistics
Your wedding day is one of the most memorable days of your life. It's a day that marks the beginning of a new journey with someone you love. Yet, it's easy to get caught up in the logistics of planning the perfect wedding. However, it's important to take a moment and reflect on the true meaning of your special day.
This day is not just about the flowers, the dress, or the reception. It's about celebrating the love between two individuals and starting a new chapter together. By thinking beyond logistics and focusing on what truly matters, you can create a wedding day that not only looks beautiful but feels meaningful and unforgettable.
A party planning company can add an extra layer of emotion to your celebration by helping you create personalized experiences for your guests. From designing a custom dance floor with your initials to incorporating elements from the couple's hobbies or interests, these details will be sure to make your wedding stand out. You can learn more here or do a quick online search to find a reputable party planning service. Keep in mind that working with a professional who understands your vision and has an eye for detail will help bring your dream wedding to life!
Creative Ways to Personalize Your Ceremony and Reception
Your big day deserves to be a reflection of you and your partner's personalities! There are so many creative ways to add a personal touch to your ceremony and reception. For instance, having a friend or family member officiate your wedding can make the ceremony one of a kind. You can also include custom vows or incorporate a special song into your ceremony.
As for the reception, consider having a themed cocktail hour or creating a signature drink that represents you and your significant other. Hand-picking the table decor and incorporating sentimental items into the centerpiece is another great way to personalize the reception. The possibilities are endless, and the most important thing is that you make your special day truly yours.
Making a Statement with Your Attire
It's no secret that wedding fashion has come a long way! From traditional gowns to more modern ensembles, the options are endless. While selecting a dress or tuxedo that looks stunning is essential, it's also important to choose something that makes you feel confident and reflects your personality.
You can make a statement with your attire by selecting a unique style for yourself and your partner, adding elements that truly reflect who you are as individuals. Whether it's through color, texture, or embellishments, having a distinct look on your wedding day will make the experience all the more special.
Incorporating Special Traditions from Different Cultures
Adding cultural touches to your wedding is a great way to bring the day to life. From incorporating special rituals from different cultures into the ceremony or reception, such as exchanging garlands or lighting a unity candle, these traditions can create an atmosphere of emotion and appreciation.
If you want to get creative with cultural elements, consider having traditional dishes at the reception or including music from your background in the entertainment. Taking part in customs that represent your heritage will make the day even more special and memorable.
Also, don't be afraid to ask for help! Speak with family members or friends who may have insight into the different traditions and be sure to include them when planning the details.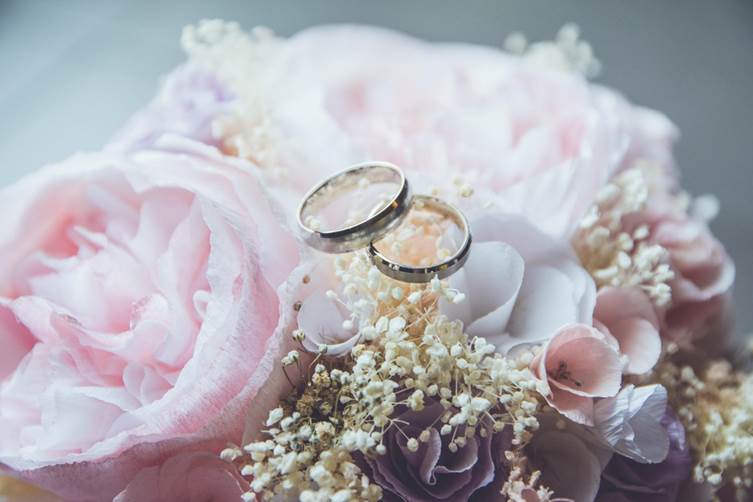 In the end, planning your wedding is more than just a to-do list of logistics. It's a beautiful opportunity to design an experience that reflects the unique bond between you and your partner. From personalizing the ceremony and reception to making a statement with your attire, and even incorporating meaningful traditions from various cultures, there are countless ways to infuse your special day with emotion and personal significance. Remember, the ultimate goal is to create a day that not only looks magnificent but also resonates deeply within the hearts of everyone involved. After all, a wedding is a celebration of love, unity, and the beginning of an incredible journey. Make it a day to remember!