If you've been injured due to someone else's negligence and are considering filing a personal injury claim, you may be wondering what to expect when consulting with an attorney. A good personal injury lawyer can help ensure that all of your legal rights are protected and that you receive the compensation it takes to move forward with your life.
However, it's important for any victim of a personal injury accident to know what they should expect before, during, and after their consultation with an attorney. In this blog post, we will cover 6 key things victims need to know about working with a Personal Injury Attorney so that they can be prepared and informed on how best to protect their interests.
Understand the lawyer's approach to your case
When seeking legal counsel for your case, it's important to understand the approach your lawyer will take. A skilled attorney will consider all possible strategies for getting the most out of your claim, taking into account the unique circumstances of your situation. They may advise negotiating a settlement, pursuing mediation or arbitration, or going to trial, depending on the facts of the case, Philip DeBerard, injury attorney explains. Additionally, they may recommend gathering additional evidence, retaining expert witnesses, or taking other steps to strengthen your case.
By working closely with your lawyer and following their recommendations, you'll have the best chance of achieving a successful outcome and maximizing your compensation.
Discuss the timeline
After submitting your case, the waiting game can be hard to endure. However, the timeline for updates and results can vary greatly depending on the nature of your case. Some cases can be resolved quickly, while others may drag on for months or even years. It's important to have patience and trust in the process.
You can generally expect to hear back from your lawyer or representative within a reasonable amount of time and they will keep you informed of any updates on your case or results. Remember to stay positive and hopeful – a resolution is on the horizon.
Discuss fees and payment options
As a consumer, it's important to know what you're getting into before signing up for any service. When it comes to fees and payment options, there are a few things to consider. Will you be billed hourly or have a flat rate?
While hourly billing can provide more transparency in terms of the time spent on a particular project, a flat rate can offer more predictability in terms of cost. Ultimately, it's up to you to decide which payment structure works best for your needs and budget. Whatever you choose, just be sure to read the fine print and ask any questions you may have before committing to any service.
Ask questions about the firm
When it comes to selecting the right law firm, asking questions is incredibly important. After all, you need to know that the people you're entrusting with your legal matters have experience in the area you're interested in. One smart strategy is to ask about the firm's success rates in past cases that were similar to yours. This information can offer valuable insights into the firm's strengths and areas of expertise.
By digging into the firm's track record, you can feel more confident that you're working with professionals who are well-suited to your specific needs. So don't be afraid to ask – the more information you have, the better equipped you'll be to make the right decision.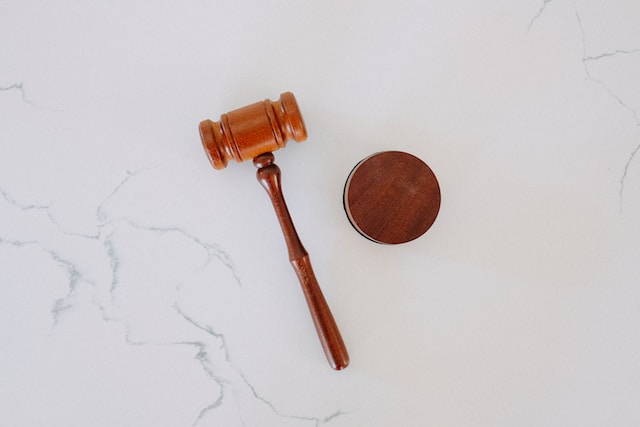 Get an estimate of damages
No one can predict when an accident will happen, but we can prepare for the unexpected. If you've been injured in an accident, it's important to get an estimate of damages. You may be entitled to compensation for medical expenses, lost wages, and other damages. The amount of compensation you could receive will depend on several factors, including the severity of your injuries, the amount of time you've missed from work, and the impact the accident has had on your life.
It's important to consult with a knowledgeable attorney to determine what type of compensation you could expect and to ensure your rights are protected. Don't let an accident leave you with financial burdens. Contact an attorney today for a consultation.
Obtain contact information for other professionals
As a professional, it's important to know that you don't have to navigate the business world alone. Sometimes you'll need advice outside of legal counsel. That's why it's important to obtain contact information for other professionals who can offer guidance and expertise tailored to your needs.
Financial advisors can assist with investments or retirement planning, while counselors can provide support and assistance in navigating the stresses of work and life. Having a network of trusted professionals can help you make informed decisions, alleviate stress, and steer your career or business toward success.
As you can see, a few key steps can make your experience with legal counsel far more streamlined and successful. Before committing to an attorney or law firm, make sure you take the steps listed above to ensure that the lawyer is equipped to handle your case, that their timeline and fees meet your expectations, and that there will be no surprises should you decide to pursue further legal action.
Additionally, seeking information from other trusted advisors and professionals can give you an idea of possible damages you may incur should things not go according to plan. If after weighing the pros and cons you decide to move forward with making a claim, do so equipped with confidence that with the right preparation and research, you have taken the necessary steps for creating a favorable outcome in court.