If you are planning to open up your own restaurant or improve the operations of your restaurant then take a peek at this list of tools and technology that you might want to add to your operations so that you can have more efficient service and also quality product to offer to your beloved clients. These tools might seem redundant from what operation one is used to but using them actually has great benefits to the whole system of service of the whole brand.  
Automatic Dishwashers
Yes, you might be wondering who can do a better job in washing the dishes and kitchen utensils, is it the man or the machine? Well, it depends on which machine you are talking about. But a dishwashing machine is not meant to be fully automated, you still have to have someone look into the outcome and check it, because you are dealing with tools used to eat. One of the most efficient machines are the passthrough dishwasher machines, which guarantees clean utensils while doing a fast task of washing it. 
Electric Stoves
As an establishment that puts service to the customers above anything else you have to make sure that your operations will not hinder by any problem in the kitchen, for example, if one is using fuel to cook then one must have a backup should there be any instances that the fuel runs out, yes there might be a backup, but it pays to have a contingency plan, and that is an electric stove. Yes, one can use the electric stove in order to lessen the consumption of fuel for cooking which could also serve the restaurant since it could gain the badge or stigma of operating under green and sustainable initiatives.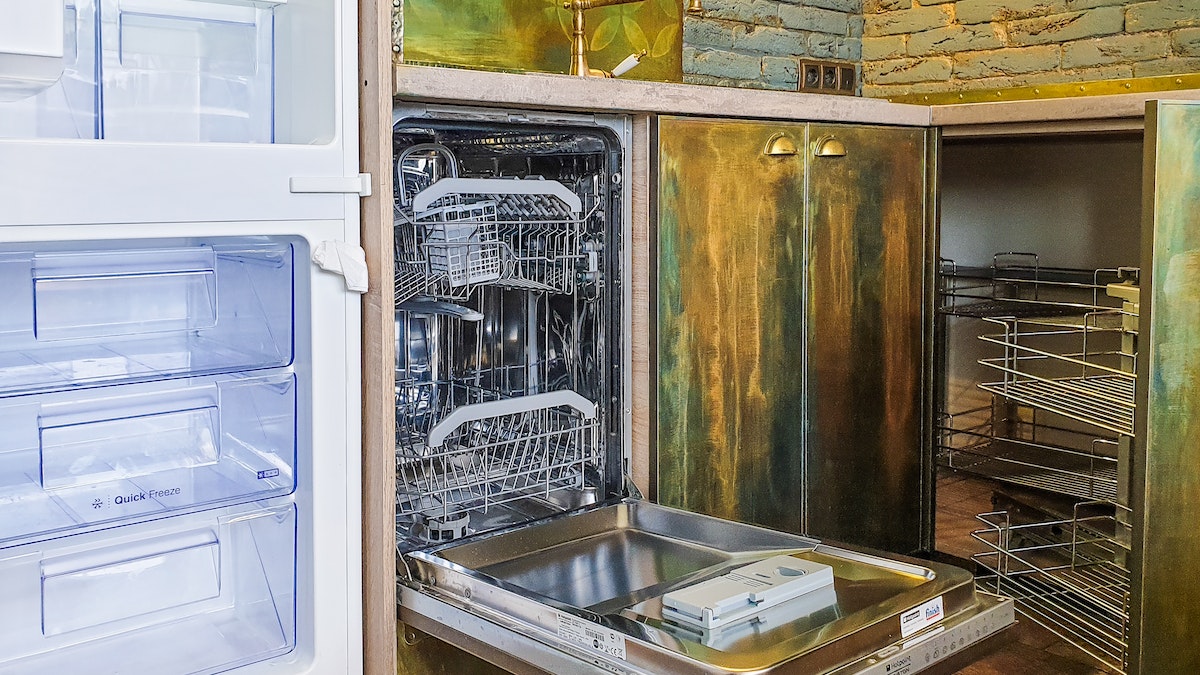 Freezer
You need a dependable freezer that could serve not just a freezer but also a pantry. They can do it with a regular freezer but sometimes it fails thus you end up with ingredients that have to be cooked right away or else it could be spoiled and wasted. You need a freezer room so that it never fails plus you can control the temp so that you can still use a part of it as a pantry for some of your ingredients that are temperature sensitive. 
POS
As a quality establishment you have to set an updated POS system for your restaurant, for such you can always give official receipts to your customers and at the same time, you can always rely on a POS for your inventory and cash count at the end of the day. So, it goes two ways in which you can serve better and more efficiently with an updated POS, and at the same time, you can have an updated track of your cash and sales using the same tool. 
These tools and technology mentioned above are based on the average tools used in busy restaurants and its utility has been marked as one that is very recommended by restaurants who are often experiencing heavy traffic of clients and customers as it helps with the whole system of serving the food on time and giving quality service to the clients.