It's the most wonderful time of the year: the holiday season! What better way to celebrate the season than by showing your loved ones how much you care with thoughtful presents? With Black Friday and Cyber Monday just around the corner, it's time to go shopping for all those special people in your life.
If you're struggling to come up with gift ideas that will make a lasting impression, we have compiled a list of gifts that are sure to light up anyone's holiday celebrations. Let's dive into it!
Christmas ornaments
The holiday season always brings a certain kind of magic, and what better way to capture that magic than with Christmas ornaments? These personalized family Christmas ornaments make for the perfect sentimental gift. They are more than just decorations for the tree — they're keepsakes that can be cherished for years to come. You can customize them with family names, special dates, or even a heartfelt message. This gift will surely bring happy tears to the eyes of your loved ones. Even better, they can be passed down from generation to generation, making them a truly special present.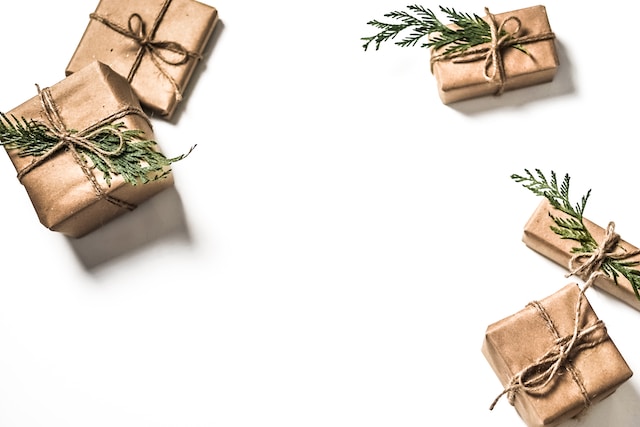 Unique jewelry pieces
There's something truly special about presenting a loved one with a piece of jewelry that is uniquely designed and carefully crafted. With the right combination of elements, a piece of jewelry can be transformed into a truly breathtaking work of art. From intricate metalwork and stunning gemstones to unexpected color combinations and unconventional materials, there are countless ways to create jewelry that is truly one-of-a-kind. Be it a necklace, bracelet, or pair of earrings, a unique piece of jewelry is sure to make your loved one feel special and appreciated.
Home décor items
In terms of unique and memorable gifts, home décor items never disappoint. Whether it's artisanal candle holders, chic throw pillows, or charming wall art, these items add a warm, personal touch to any space. They reflect the recipient's taste and can be chosen to complement their existing home style.
An eye-catching vase or a stylish photo frame can also be a great pick. These gifts are sure to enhance their living space and serve as a constant reminder of your thoughtful gesture. After all, the best gifts are often the ones that make a house feel more like a home.
Experiences
Sometimes, the best presents aren't tangible items at all. Experiences such as tickets to a concert or a sporting event, a cooking class, or even a weekend getaway can create lasting memories for your loved ones. These experiences provide an opportunity for them to relax and have fun, something that is often much needed during the busy holiday season.
Gifting an experience also shows that you have put thought into their interests and passions, making it a thoughtful and meaningful present. And with many experiences now available for purchase as gift cards or vouchers, it's easier than ever to give the gift of an unforgettable experience.
The magic of the holiday season lies in the joy of giving and seeing the happiness it brings to the ones we cherish. Whether it's a sentimental Christmas ornament, a piece of unique jewelry, a beautiful home décor item, or an unforgettable experience, the perfect gift is one that speaks to the heart of the recipient.
A memorable gift is not about the price tag but the thought and love that you put into selecting the gift. This year, make this holiday season a memorable one with a gift that truly shows how much you care.