For people who have catastrophic injuries, learning to live with them may be an ongoing struggle. Serious injuries may have far-reaching effects, not just in terms of physical discomfort but also in terms of mental anguish and financial hardship.
As you deal with the fallout from a vehicle crash, it's crucial that you have a complete picture of the dangers you face. If you understand the stakes, you'll be better prepared to negotiate with insurers and enforce your rights in court. Recovering all of the money you are owed is essential if you are to cope with the long-term physical, psychological, or financial ramifications of an auto accident injury.
Long-term physical consequences
There are a wide range of possible injuries sustained in a car collision. Some individuals get away with only a few scrapes, while others get life-changing injuries that will haunt them forever. After a collision, some of the most significant injuries a person might get include:
Brain damage and head injuries
Injuries to the spinal cord
Damage to the cervical spine
Injuries to the disk or the back in general
Traumatic bone breaks
Amputations
Burns
The aforementioned disabilities may hinder you from going back to work. It's possible that you'll need to take a wage cut, reduce your hours, or maybe stop working altogether. You may be unable to pick up your children or play with them, need help with everyday tasks, or need to be cared for 24 hours a day. Constant monetary loss, emotional anguish, and physical harm are the end outcomes of all of these.
An important part of getting back on your feet after a car accident is learning the full extent of your injuries. It might be difficult to put a price on future expenditures like medical care, rehabilitation, missed wages, and the emotional toll of an injury. This is why you need the assistance of a lawyer with experience in catastrophic injury claims. If an accident was caused by someone else's negligence, your attorney can answer the question of who can be sued in a car accident case and, in this way, help you seek the proper compensation from the person at fault. You can count on them to guide you through the claims process and advise you on whether or not filing suit is the right course of action.
Traumatic brain injuries
One of the worst possible outcomes of a car crash is a traumatic brain injury. People may go into a coma-like state from this illness. Survivors often report impaired or lost abilities in areas such as balance, speech, articulation, and memory. A person's quality of life suffers when they are unable to participate fully in everyday activities due to health issues.
Spinal cord injuries and other orthopedic trauma may leave sufferers temporarily or permanently incapacitated, often rendering them immobile for months at a time. Its effects on a person's quality of life might be devastating if it prevents them from going about their daily activities.
In addition to mobility issues and cognitive impairment, many sufferers also struggle with persistent discomfort. Chronic pain may originate anywhere in the body and can be very difficult to manage. Disability is a possible outcome in several instances. These patients will require round-the-clock support to stay on their prescribed treatment regimens and drug schedules.
Fractures
A person's body may react involuntarily to the abrupt force of a collision. In such a condition, you may feel like you're being tossed about. Arm, leg, wrist, ankle, collarbone, or rib fractures are all possible outcomes. A person who has been in a vehicle accident may have suffered from many fractures, which, if serious, may take a very long time to heal. A permanent handicap might result from this.
Soft tissue injuries
Even small impacts might cause damage to soft tissues. The muscles and ligaments of the knees, neck, back, chest, and arms are all susceptible to soft tissue damage. Sprains and pulls are included as well. Injuries to the soft tissues of the body may result in chronic discomfort, impaired movement, and a diminished capacity to carry out daily tasks. Injuries sustained in automobile accidents may have far-reaching effects on a person's quality of life. If you've been hurt in a vehicle crash, you should visit a doctor right away so they can diagnose your condition and provide the appropriate therapy.
Burns
If the accident damages a gasoline line or the gas tank, an explosion might result in burns. Contact with the vehicle's heated components is likely to cause severe thermal burns to victims. These types of burns may cause a lot of discomfort and put the patient at risk for infection. In addition, it may cause scarring that won't go away and months of physical therapy.
Long-term psychological consequences
Being seriously hurt in a vehicle crash may have lasting emotional effects as well. Many of these repercussions may be permanent, while others may be reversible via counseling or other forms of treatment. A car accident victim's mental health and well-being may depend on his or her ability to build coping strategies and learn to successfully handle life's new obstacles in the face of potentially devastating long-term psychological effects.
Long-term mental effects from vehicle accidents might include, on average:
Stress and melancholy
Problems with thinking
Inability to focus
Sleep disturbances
Stress and anxiety
Immense weariness
Loss of social support and love
Loss of memory
Stroke-like headaches
Symptoms of PTSD.
In addition, impairments and limits might lead to a loss of pleasure, despair, and other emotional problems if your injuries prevent you from returning to your normal life. Extensive counseling is sometimes necessary to alleviate these symptoms, and even then, some individuals may struggle with them permanently.
Never underestimate the severity of post-crash mental and emotional trauma. Instead, tell your attorney the truth about the vehicle accident to ensure that your future pain and suffering are properly compensated.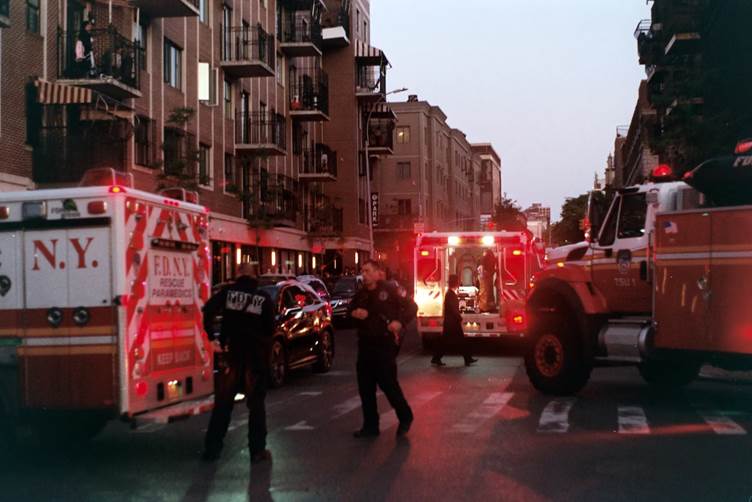 Any person may be severely shaken by the experience of becoming a victim of an automobile crash. No one can ever be completely ready for an accident, and the consequences may range from minor to catastrophic. Sometimes the repercussions are more mental or emotional than physical, or they might have a major and long-lasting influence on one's finances. Regardless, a vehicle collision is a terrifying event that the sufferer won't soon forget. Taking the right steps toward your recovery will allow you to put the accident behind you and go on with your life.