It's not always smooth sailing to be a fitness blogger. Websites that were launched with enthusiasm but never gained traction may be seen all over the web. What, therefore, separates successful health blogs from unsuccessful ones? And how do you get more people to follow your site and content with enthusiasm? Stay tuned for more details, which may be found in the article below.
Use social media
In order to increase your blog's readership, you should promote it on social media. You need to get people talking about your blog and the topics you discuss on social platforms. You may find people who might be interested in what you're posting by joining and participating in Facebook groups or by searching relevant hashtags on Instagram and TikTok and interacting with the followers of accounts that are similar to yours. Additionally, consider ways to increase your social media following. Getting more real views from real people on your Instagram page, for instance, is essential if you want to build a stronger brand. The easiest method is to purchase Instagram views, which will be added to your account instantly and help spread positive word of mouth about your fitness blog.
Maintain an active social media presence by posting regularly and offering a variety of content types. Moreover, use a variety of information from different sources to evaluate what works best with your target demographic.
Create quality content
The most trustworthy fitness blogs provide honest information. At its worst, the health and wellness business exploits people's vulnerabilities while promising them the moon. Giving honest, genuine advice in your blog entries is crucial if you want your blog to be successful in the long run.
Investigate the claims made by the brands you endorse.
Research published studies and respected articles that provide a variety of viewpoints on health and fitness.
Tell your customers exactly what they can expect to get from your courses and materials.
People will turn to you as a fitness blogger for guidance, motivation, and knowledge. Don't do anything that might endanger the health of your readers. It is expected of you that you act honestly at all times.
Build your SEO
After you've created quality content, optimizing it for search engines is the next step. If your SEO is up to par, people and search engines will find and appreciate your material.
Search engine optimization (SEO) focuses on the technical aspects of a website, such as its indexing and crawling capabilities, XML sitemaps, and URL structure.
On-Page Search Engine Optimization includes methods to improve search engine rank. Titles, text formatting, images, mobile friendliness, page speed, and other variables may all play a role in a website's ability to rank well in search engine results.
Off-page SEO refers to boosting a website's search engine rankings by attracting links from authoritative sites on the same topic. Doing so may help you steadily raise your domain authority and rise up the Google search results pages.
It's much easier than you would think. You can study SEO the proper way in a number of different ways. Spending some effort at the outset to study the fundamentals will pay off in spades as your understanding deepens with experience.
Post as a guest writer on related websites and blogs
Having guest posts published on other bloggers' sites is another strategy for attracting additional readers. Larger sites often accept guest posts since it helps them maintain a steady stream of information for their readers.
In addition, your author profile might include a link to your blog if you follow their rules. Make sure the page you're linking to has been optimized for search engines. To get people to subscribe to your blog, you might point them to a special landing page or a post that offers exclusive material.
A call to action encouraging readers to follow your blog may be effective even if you are unable to provide links in your article or profile.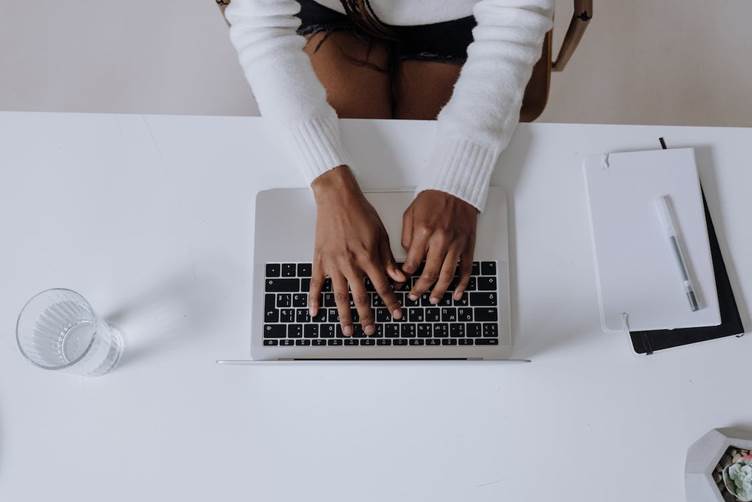 Think about your emails
Every email you send out has the potential to attract new readers to your site. If your readers find your articles interesting and informative, they may decide to forward them to their social networks. Therefore, people may decide to subscribe to your blog.
To make this work, you must first provide your audience with compelling reasons to share your material. Some of the most important reasons why individuals spread information are:
Delivering useful information to others
Investing in your current connections
Being motivated by a desire for personal satisfaction
Before forwarding an email, the vast majority of individuals will evaluate its usefulness. Just be sure that your emails are really useful. Then, asking individuals to forward your email to their contacts is the next best option. Include a prompt that encourages recipients to forward the email to a friend.
Make subscription easier
One of the simplest ways to maintain the new readers you've attracted to your site is to just keep them there. The ability to sign up for your mailing list by email should be prominently shown on both your main blog page and individual blogs.
The ability to personalize opt-in messages and welcome emails for new subscribers is a powerful tool for increasing blog traffic. Make sure to promote your social media accounts in your communications. Followers are more likely to receive your messages and click on your most current blog post if you give them more opportunities to follow your brand and insights.
Collaborate with your fitness colleagues
Blog postings that include links to the sites of industry experts or colleagues are a terrific way to express your support for those who work alongside you. Republish their content on your own social media channels. The best method to get followers is to demonstrate your expertise in your field by providing them with content they will find useful. You may also pay fitness bloggers to write guest posts for your site. Also, you may incentivize them to write for you by providing free samples or advertising space in exchange for their articles. But if many of their readers also check out your site, the effort will have paid off handsomely.
Blogging is a great way to get your voice heard and market your business, but you need to work hard to build an audience and give them a reason to return. Following these guidelines will set you on the path to growing your readership and enhancing your fitness blog.