Adrenaline junkies, adventure seekers, and nature lovers all share a love for the great outdoors and the thrill of experiencing new and exciting activities. And what better destination to satisfy this craving than the beautiful islands of Hawaii? There's no denying that Hawaii is a tropical paradise but also an adventure haven waiting to be explored. So, if you're looking to plan the ultimate adrenaline-filled adventure to Hawaii, here are some tips and suggestions to make sure you have the time of your life:
1. Take All Terrain Vehicle Tours
Immerse yourself in the untamed beauty of the Hawaiian landscape with the exhilarating Terrain Vehicle (ATV) tours. Experience the awe-inspiring scenery of Oahu as you traverse dense rainforests, cross babbling brooks, and conquer muddy trails. Each moment on ATV tours in Oahu unveils a thrilling challenge, allowing you to embrace this tropical paradise's rugged allure fully. The tours are perfect for beginners and experienced riders, with options for different difficulty levels.
Moreover, ATV tours allow you to uncover hidden gems often inaccessible by conventional transport. Experienced guides ensure your safety while sharing intriguing insights about the local flora, fauna, and history. So, buckle up for the ATV tour, a perfect blend of adventure and exploration, a truly exhilarating way to experience Hawaii's natural splendor.
2. Experience the Rush of Zip-lining
Zip-lining is a popular adventure activity in Hawaii that promises to give you an adrenaline rush. Soar through the air at high speed, suspended by a cable and surrounded by breathtaking views of the lush greenery and pristine beaches below. It's not for the faint-hearted but an experience you'll always remember.
Hawaii has several zip-line courses, each offering a unique experience. You could opt for the longest zip-line course that spans over 2 miles on the island of Kauai or go for a night-time zip-lining adventure on Maui. No matter your choice, it will be an unforgettable experience filled with excitement and breathtaking views.
3. Try Your Hand at Surfing
Hawaii is synonymous with surfing, and for good reason. With some of the best waves in the world, it's a surfer's paradise. Whether you're a beginner or an experienced surfer, there are plenty of options for all levels on the islands of Hawaii.
You could take lessons and learn how to ride the waves, or if you're already an experienced surfer, you could head out to some famous surf spots like Waimea Bay and Pipeline on Oahu's North Shore. With crystal clear waters and perfect swells, surfing in Hawaii is a must-do for any adrenaline junkie.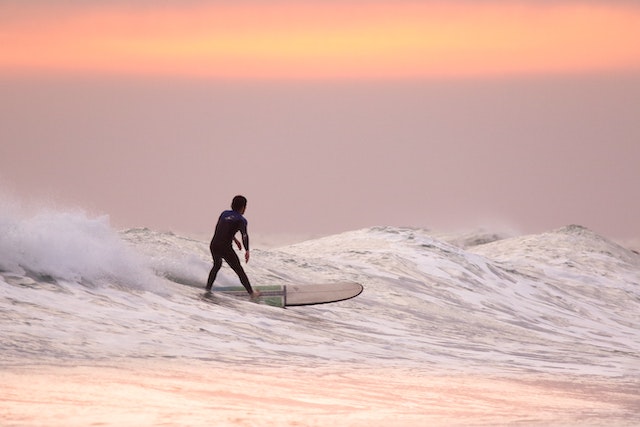 4. Go Hiking in Volcanoes National Park
Hawaii is home to some of the most active volcanoes on Earth, and there's no better way to experience their power than by hiking through Volcanoes National Park on Hawaii's Big Island. The park offers a variety of trails with different levels of difficulty, allowing you to explore the volcanic landscape and witness its ever-changing beauty up close.
You could hike through lush rainforests, across lava fields, and even up to the summit of active volcanoes. It's a unique and thrilling adventure that will leave you in awe of Mother Nature's raw power.
5. Take a Helicopter Tour
Take a helicopter tour over Hawaii's magnificent landscape for an adrenaline-filled adventure with unbeatable views. Soar above lush valleys, cascading waterfalls, active volcanoes, and stunning coastlines as you get a bird's eye view of the island. It's an experience unlike any other and is sure to get your heart racing.
Many helicopter tours also offer the option to land in remote locations, allowing you to explore hidden gems inaccessible by foot. With knowledgeable pilots providing commentary throughout the tour, it's a unique and exciting way to experience the beauty of Hawaii.
6. Go Snorkeling or Scuba Diving
The crystal clear waters of Hawaii are perfect for snorkeling and scuba diving, providing an opportunity to witness the diverse marine life that exists just below the surface. There's so much to see and explore, from colorful coral reefs to tropical fish and even the occasional sea turtle.
You could snorkel in popular spots like Hanauma Bay on Oahu or venture off the beaten path and discover hidden gems. For a more immersive experience, try scuba diving and go deeper into the ocean for a chance to encounter larger marine animals like sharks and manta rays. It's an adventure that will leave you breathless and in awe of the beauty of Hawaii's underwater world.
Hawaii truly has something for every adventure seeker, and these are just a few of the many adrenaline-fueled activities you can experience on the islands. So pack your bags, plan your itinerary, and get ready for the ultimate adventure in paradise. Just remember to respect the land, follow safety precautions, and leave no trace behind to ensure that future generations can enjoy the pristine beauty of Hawaii's natural wonders. Aloha, and have a thrilling adventure in the beautiful islands of Hawaii.