Many private clinics are at the forefront of providing crucial health services to the community. They often set the standard for patient care, delivering personalized treatments that are tailored to individual needs. With their state-of-the-art facilities, highly trained medical staff, and commitment to patient welfare, these clinics play a pivotal role in health care delivery. This guide aims to outline the key health procedures that private clinics should prioritize to improve patient outcomes and maintain their role as leaders in the health sector.
Primary Care Services
Primary care services are the cornerstone of any health system and are essential for maintaining good health. Private clinics should focus on providing comprehensive primary care services such as annual physicals, check-ups, preventive care, vaccinations, etc. These services are key to diagnosing illnesses early and keeping patients healthy.
For example, regular screenings for diseases such as cancer, heart disease, and diabetes can go a long way in preventing serious illness. Moreover, providing vaccinations is important to protect patients from dangerous infectious diseases.
Correct disposal of medical equipment is another fundamental responsibility that private clinics must uphold. Medical equipment, from used needles to larger, more sophisticated apparatus, can contain harmful materials or potentially infectious waste. Mishandling such waste carries the risk of disease spread and environmental contamination. From sharps disposal containers to clinical waste disposal, private clinics should take the necessary steps to ensure proper collection and treatment of medical waste. Also, all medical waste should be disposed of in accordance with local regulations.
For instance, sharp objects if not disposed of correctly, pose a physical hazard to healthcare workers and waste management personnel. Certain medical devices may also contain chemicals that are damaging to the environment if not properly discarded. Thus, clinics have a duty to ensure the safe and legal disposal of medical waste, which also contributes to patient trust and clinic reputation. Implementing robust waste management practices is not only a legal and ethical requirement but also a crucial part of infection control and public health.
Mental Health Services
In recent years, mental health issues have become more prominent. Private clinics should focus on providing comprehensive mental health services to support their patients in this increasingly complex area of healthcare.
Clinics can provide a range of therapies such as cognitive-behavioral therapy, psychotherapy, and medication management to help patients cope with their emotional and psychological problems. Specialized mental health services such as trauma-focused therapy, eating disorder treatment, and addiction recovery are also important components of the comprehensive care that private clinics should provide to ensure effective management and prevention of mental health disorders.
Furthermore, private clinics should strive to raise awareness about mental health issues. Educating people on the signs and symptoms of mental illness is key to early diagnosis and timely treatment. It is also important to provide mental health awareness seminars, which can help individuals identify mental health disorders in themselves and their loved ones.
Women's Health Services
Women's health is a critical area of healthcare that deserves special attention. Private clinics should prioritize providing comprehensive services to promote women's well-being. This includes services such as screening for cervical cancer, breast cancer, and other reproductive issues. Clinics should also focus on preventive care, such as contraceptive counseling and regular check-ups.
It is important to ensure that private clinics are well-equipped to handle any gynecological emergency or complication – from labor and delivery support to postpartum care. Clinics should also provide psychological assessments for pregnant women who may be struggling with depression, anxiety, or other mental health issues during their pregnancy.
Finally, it is essential to provide support for women in the event of an unplanned pregnancy. Private clinics should strive to create a safe and supportive environment where women can get reliable information about their options and make informed decisions regarding their reproductive health.
Equipment Maintenance
Private clinics must prioritize equipment maintenance. Clinics should ensure that all their medical devices and apparatus are in good working condition. Regular calibration and repair of medical equipment is key to avoiding serious incidents and ensuring patient safety.
Medical technicians should be trained in the use and maintenance of medical technology, from laboratory diagnostics to imaging systems. They should also be familiar with the relevant safety protocols and technical standards in order to identify any risks before they become serious.
In addition, private clinics should invest in quality control systems to ensure that their medical equipment remains reliable and accurate. This includes regular testing of devices such as X-ray machines and other imaging apparatus for consistency. Quality control also helps detect problems early on, allowing for timely repairs and preventing accidents on the premises.
Specialty Services
Private clinics should also strive to provide specialty services such as dental care and dermatology. Clinics should ensure that their dentists are trained in the latest techniques for a range of dental treatments, from preventive care to cosmetic procedures.
Dermatologists can be invaluable assets for private clinics to diagnose skin conditions, provide early detection of cancerous lesions, and perform skin treatments such as laser hair removal. Additionally, private clinics should consider offering additional services such as plastic surgery and chiropractic care to broaden their range of offerings.
By providing high-quality specialty services, private clinics can remain competitive in the healthcare market and provide comprehensive care for their patients.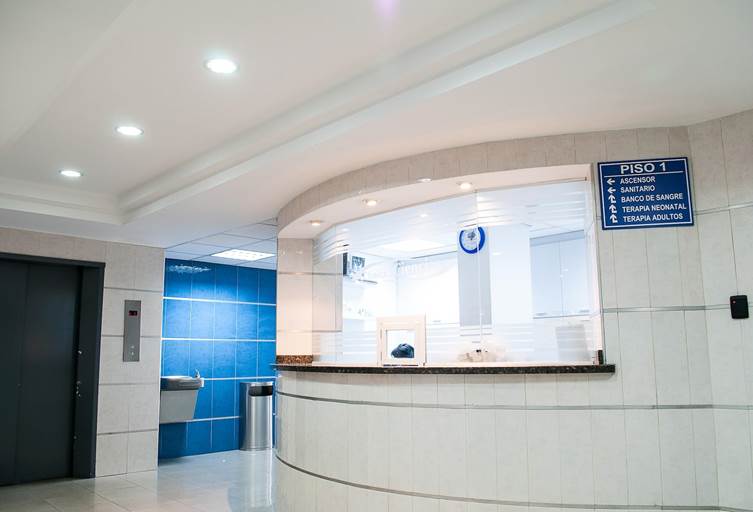 Private clinics must take special care to provide comprehensive services that prioritize mental health, women's health, and specialty services. They should also focus on equipment maintenance and waste management to ensure patient safety and prevent accidents. Proactive steps in these areas can ensure that private clinics remain competitive in the market and uphold their ethical responsibility to provide quality healthcare.
By implementing these measures, private clinics can make a positive impact on the health and well-being of their patients. Not only will this help build trust in the clinic but also create a safe and caring environment that is conducive to healing.
In addition, private clinics should strive to stay up-to-date with new technologies and treatments, such as telemedicine and robotic surgery, to ensure the highest level of care for their patients. Investing in quality medical equipment and personnel can make a difference in the success of private clinics and benefit the community they serve. Finally, private clinics should work with organizations such as insurance companies and government health services to ensure that their services are accessible to all. This can help reduce the burden of healthcare costs for their patients and provide quality care to those who need it most.