Moving to a new home is both exciting and overwhelming. It's a mix of anticipation for the future and sadness as you say goodbye to familiar places and people. Sometimes, these emotions are so strong that they can make it difficult to function daily. It happens to the best of us. That's why taking some time out to process your feelings and adopt healthy coping mechanisms is so important. Here are a few tips on how to make this transition easier:
1. Find a Home Away from Home
Finding a "home away from home" can significantly alleviate the emotional turmoil of moving. This concept involves establishing a space where you feel as comfortable, safe, and familiar as in your previous home. It could be a new house you personalize according to your preferences or a favorite spot in your neighborhood, such as a local park, coffee shop, or library.
The aim is to create a sense of belonging in your new location, which can drastically reduce feelings of loneliness and disconnection. You can go to www.viewhomes.ca and find the perfect home you can own. This process involves engaging with your surroundings and forming connections, including joining local groups, participating in community events, or establishing a routine in your new local stores.
2. Maintain Connections with Loved Ones
It can be hard to let go of the relationships and memories you've built over time. However, it's important to remember that goodbye doesn't always mean forever. Technology has made connecting with friends and family back home easier through social media, video calls, or even virtual events.
You can also plan regular trips back home to meet in person or arrange special occasions where you bring a piece of your new home, such as cooking a traditional dish from the region or decorating with local souvenirs. Maintaining ties with those who matter the most can help reduce feelings of disconnection and even inspire an exciting sense of wanderlust.
3. Find New Ways to Form Relationships in the New City/Town
Your new home comes with a fresh start and an opportunity to make new connections. While it may seem intimidating initially, engaging in activities that spark your interest can help you find like-minded people and build meaningful relationships with them. This could be anything from joining a book club or salsa class to volunteering for local causes or attending outdoor events.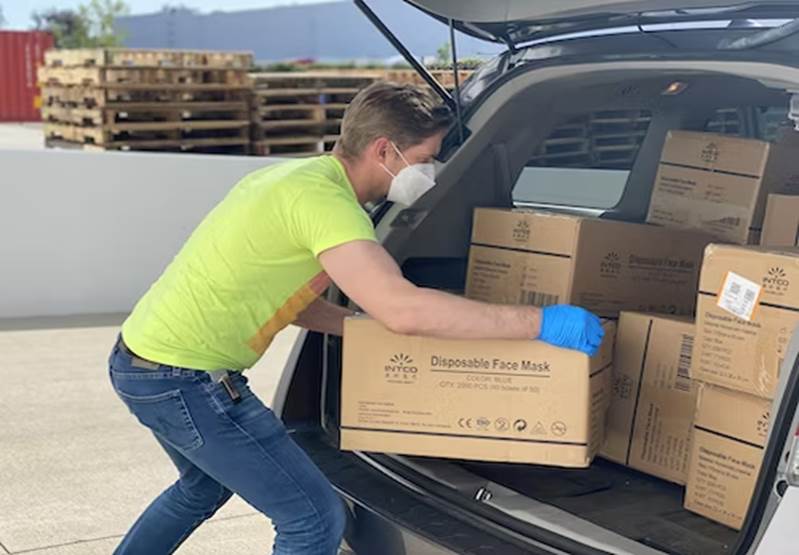 Don't forget to take it slow and give yourself time to adjust. Moving to a new place is all about embracing the unknown and making the most of every experience. Keep an open mind and enjoy exploring your new city/town without too much pressure.
4. Have an Open Mind and Give Yourself Space
Making a move can be challenging, so embracing your feelings and giving yourself the space to process them is important. Allow yourself time to adjust, and don't forget that you're allowed to feel overwhelmed or homesick occasionally. It's only natural that emotions come in waves; sometimes they'll be strong, other times they'll be mild.
If you need extra support, don't hesitate to reach out and talk to a therapist or someone close to you. You can also use online self-care resources such as meditation apps or mental health blogs. Allowing yourself the time and space to find new ways of coping will help ease the transition and prepare you for an amazing experience in your new home.
5. Document Change and Say Goodbye
It's normal to feel a surge of emotions when relocating and expressing those feelings can be incredibly therapeutic. Writing down your thoughts in a journal or creating an art piece can allow you to express yourself healthily and remind you of all the wonderful memories you've made along the way.
Saying goodbye can be tough, but it mustn't be forever. You can ease the transition and embrace an amazing experience in your new home with effective coping mechanisms. Have faith in yourself and remember that change is a natural part of life. Exciting opportunities await you, so seize them.
6. Take Time to Celebrate the Adventure
Moving is a journey. Acknowledge your accomplishments, no matter how small, and don't forget to celebrate each of them. You could throw an impromptu housewarming party with friends or spend time alone in your new space, exploring its nooks and crannies and reflecting on the amazing journey ahead. You can also keep a journal and document this transition, as it will help you remember the ups and downs and even track your progress.
Moving isn't easy, but with dedication and courage, you can embrace the transition and create beautiful memories in your new home. Prioritize self-care – it'll help you rise to any challenge with grace. Be mindful in each present moment, enriching the experience. Remember your roots, and don't hesitate to seek support when needed. Embrace this new chapter with openness and realistic expectations.