Choosing the perfect gift can often feel like a daunting task, can't it? Whether it's for a birthday, an anniversary, or just to say 'thank you' – you want your gift to resonate. Through this guide, we'll share some foolproof strategies to help you pick the right gifts for any celebration, adding a personal touch that makes it special.
Know Their Interests
Understanding a person's interests, hobbies, and needs is critical in the gift selection process. When you consider these factors, you're able to choose a gift that aligns directly with something the recipient loves or needs, increasing its perceived value and making it feel personalized. If they're a passionate cook, a unique kitchen gadget might be a welcome treat. For an avid reader, a book by their favorite author or a genre they enjoy is a thoughtful choice.
Even for those who seem to have everything, focusing on their hobbies can uncover niche items they haven't discovered yet.
Similarly, considering their needs can lead to practical and appreciated gifts. Maybe they're expecting a baby and they already have some things in mind. You can click here and help them set up a registry that will ensure they get everything needed at that moment. By identifying and considering their interests and needs, you're not just giving a gift, but showing the recipient you know and value them.
Think Practical
Adopting a practical approach when choosing gifts can lead to selections that are not only meaningful but also useful in the recipient's daily life. Remember, a gift is more appreciated when it solves a problem or simplifies life in some way.
For instance, a high-quality travel mug for a coffee lover who commutes, or a planner for someone juggling multiple responsibilities. The key is to identify the needs of the person you're gifting – this could be something they've mentioned needing or something you've observed. This thoughtful approach ensures your gift brings convenience and functionality, making it something they'll truly value.
Consider The Occasion
There are various occasions that could require you to buy a gift for loved ones. These are the following:
birthday
holidays
anniversaries
accomplishments
weddings
baby showers
graduations
retirements
housewarming
engagements
new job or promotion
get well soon
sympathy and condolences
thank you gifts
goodbye gifts
religious celebrations
Random acts of kindness
Reflecting on the occasion aids in selecting a gift that coincides with the event's significance. Gifting a custom journal for retirement, or a luxury blanket for a housewarming party, ensures the gift aligns with the celebration's purpose, making it more thoughtful and relevant. The occasion can guide your gift choice, enhancing its sentimental value.
Personalize The Gift
Personalizing a gift elevates its significance, making it a cherished keepsake. It shows thoughtfulness, effort, and a deep understanding of the recipient, ensuring the gift resonates with them on a personal level. Whether it's engraving a piece of jewelry with a special date, customizing a picture frame with a fond memory, or a mug with a favorite quote, personalized gifts are uniquely theirs.
These tailored presents serve as a constant reminder of the special bond you share, making any celebration unforgettable. By personalizing gifts, you're not only giving a tangible item but also a memorable experience that transcends the ordinary gifting ritual.
Budget Wisely
Establishing a spending limit helps to narrow down options and prevents overspending. Consider the importance of the occasion, your relationship with the recipient, and your current financial situation to determine a reasonable budget. This might mean opting for a homemade gift or finding a meaningful yet affordable item instead of an expensive one.
Remember, it's the thought and effort that count, not the price tag. A well-chosen gift, within your budget, conveys your affection and consideration just as much as a costly one. By budgeting wisely, you can give generously and thoughtfully without financial stress.
Think About Experiences
Considering experiences when choosing gifts can add a unique and memorable dimension to your present. It offers the recipient an opportunity to create unforgettable memories, which are often more impactful than physical items. For instance, gifting a cooking class to a food lover, a spa day for someone who needs relaxation, or a skydiving session for an adrenaline junkie. These experience-based gifts cater to the recipient's interests, provide them with new skills or thrilling experiences, and generate lasting memories. Moreover, they show a deep understanding of the recipient's passions and desires, making the gift more personal and thoughtful. Remember, the best gifts aren't always tangible – sometimes, they're the memories you create.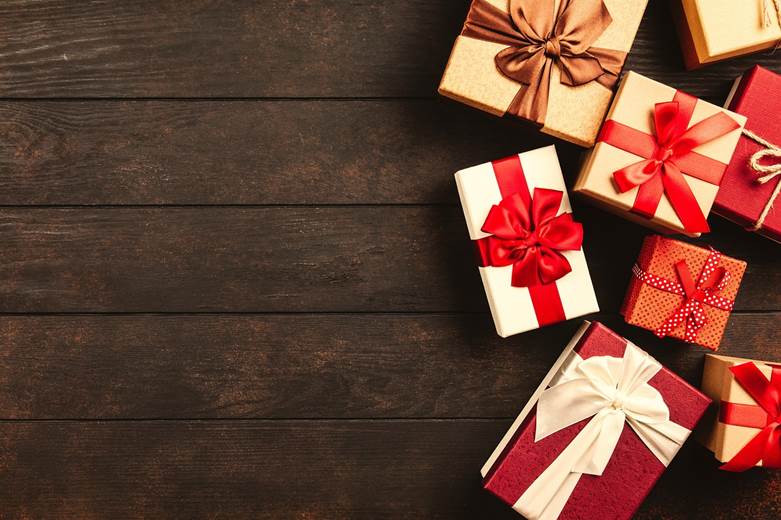 So there you have it! By understanding their interests, thinking practically, considering the occasion, personalizing the gift, setting a budget, and contemplating experiences, you can master the art of gift-giving. Remember, it's the thought and effort you put into selecting the gift that makes it truly special, bringing joy to any celebration. Happy gifting!