When embarking on a home renovation project, it's easy to focus on the more noticeable aspects – a new kitchen, a bathroom revamp, or a fresh coat of paint. However, homeowners often overlook the significant impact that upgrading windows and doors can have on their home's aesthetics, energy efficiency, and overall value. As the gateway between your home's interior and the outside world, windows and, doors play a crucial role in defining the look of your home, regulating indoor temperature, and ensuring security. This piece aims to shed light on the often underestimated importance of prioritizing windows and doors in your renovation plans.
Energy Efficiency
Upgrading to energy-efficient windows and doors can significantly decrease your utility bills. They are designed to prevent your heating and cooling system from working too hard, thereby reducing energy consumption. By investing in this upgrade, you can enjoy an almost immediate return on your investment – with improved energy efficiency meaning lower energy bills. Moreover, whether you are keen on hiring window repair & window glass replacement in Denver or you are looking to tackle the issue on your own, you would want to make sure that you are investing in an energy-efficient solution. The best way to know that you are is by checking the label – products with the ENERGY STAR label guarantee top performance and energy efficiency.
Increased Home Value
Modern, visually appealing windows and doors can boost the curb appeal of your home, attracting potential buyers and increasing your property's resale value. This is particularly true for replacement windows that are designed to mimic the classic looks of wood frames. Moreover, replacing your windows and doors with more modern materials can extend the lifetime of your home in comparison to older models and designs. This means investing in a longer-lasting and more durable solution – one that buyers would find appealing when assessing the value of your property. Furthermore, this upgrade can also provide your home with increased protection, making it more secure and thus adding to its desirability.
Enhanced Security
Today's windows and doors come with improved locking systems, providing additional safety and peace of mind. This is particularly beneficial for homeowners looking to be extra cautious, especially in terms of protecting their families from potential intruders. Installing windows and doors with advanced security features like reinforced frames and shatter-resistant glass can significantly reduce the risk of a break-in. Moreover, such upgrades may even be eligible for home insurance discounts – providing additional financial savings. Furthermore, they can also be tailored to your specific security needs – whether you are looking for a lock that is difficult to pick or one that provides additional protection against forced entry.
Noise Reduction
High-quality windows and doors can effectively reduce noise pollution, creating a more serene and peaceful indoor environment. They are designed to reduce the transmission of sound waves, ensuring that you and your family can enjoy a peaceful atmosphere in the comfort of your own home. Additionally, such windows and doors often come with weather stripping – helping to prevent wind from entering through any gaps. This additional protection helps further increase noise reduction, allowing for an even more tranquil indoor space. Furthermore, noise pollution levels can also be regulated according to the thickness of the glass, providing a range of options for homeowners who are looking for additional sound insulation.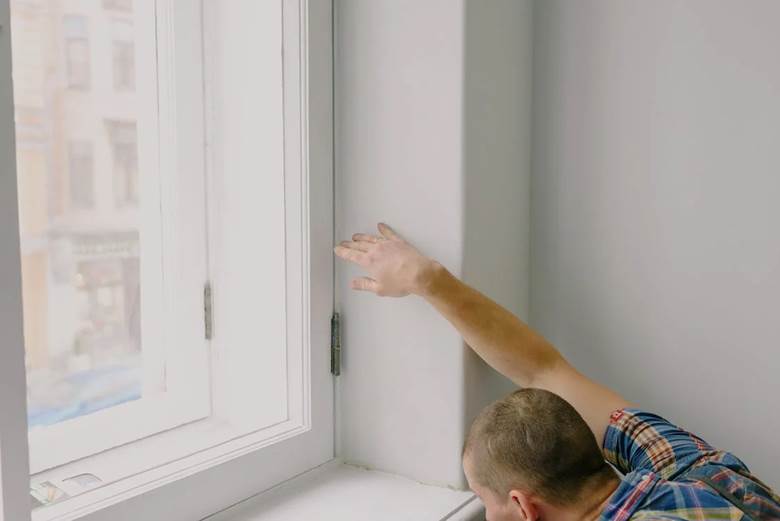 Maintenance Ease
Newer windows and doors usually require less maintenance, saving homeowners time and money on repair and cleaning costs over time. With modern materials and finishes, they are much more resilient to wear and tear than their older counterparts. Moreover, with the right maintenance routine such as regularly cleaning your windows and doors, you can ensure that your home remains in top condition for years to come. By investing in energy-efficient systems, this upgrade can also save you money on utility bills – making it a win-win situation.
When renovating your home, don't forget to include windows and doors in the plan. From boosting curb appeal to providing energy efficiency, these upgrades can significantly improve the look and value of your property – as well as ensure safety for you and your family. Furthermore, they come with a range of other benefits such as noise reduction, increased security, and ease of maintenance. With all these advantages in mind, it's clear that windows and doors should be a priority in any home renovation project.