Even though it's your birthday, your special day, when you're supposed to just sit back and enjoy, we know that a lot of you think it's far more important to cater to your guests than to yourself.
One of the things that people love at birthday parties is delicious desserts. Without them, it's like you're not celebrating this day at all. If you want to know how to blow them away, then be sure to check out these mouth-watering tips below!
You Can Always Order!
If you do not perceive yourself as someone who is an expert when it comes to making tasty desserts, or you simply want to use this day to rest as much as possible, then why don't you simply order some yummy desserts?
Our friends recently came back from vacation. They were visiting Sri Lanka and were amazed by their desserts. Not only are they out-of-this-world in terms of taste, but you can also find all sorts of cakes and sweets in general.
Therefore, you should surely consider yourself lucky if you live out there. If by any chance, you do, and you would like to know what's at your disposal, then click here and just pick whatever you find most appealing. The point is (if you decide to "avoid" kitchen and cooking on your birthday) to find a place that's going awaken everyone's taste buds in a flash.
Oh, That Wonderful Chocolate
If you do not want your dessert to be delivered, then you need to be sure you prepare something that's going to sweep your guests off their feet. The first thing that comes to our mind is chocolate cake.
I mean, who doesn't love it? We're not sure if you're familiar with the fact that chocolate cake is one of the most popular cake flavors in the world. And this comes as no surprise because it consists of two irresistible ingredients – chocolate and cake.
And the truth is, no birthday can be defined as such without it, and that's because practically everyone is a huge fan of it. So be sure to make something that's literally packed with it, and we promise you, their tummies will be grateful.
Would You Consider Something Fruity?
Now, if you think that your guest will not enjoy a chocolate cake, then it's time to consider a different option that is as equally delicious. We are referring to fruit cake. If you ask us, this type of dessert is ideal for these hot, summer days because it's very refreshing and isn't as "heavy" as the one that contains too much chocolate.
Not to mention the fact that if some (or all) your friends are more into something healthier then they are going to love this option because, generally speaking, fruit cakes are normally high in vitamins and minerals, plus they are going to satisfy their sweet tooth.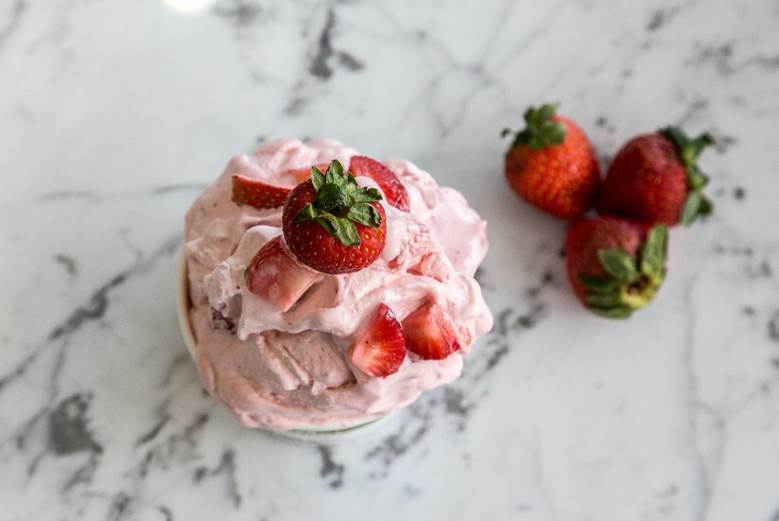 We know that it's your day and that you're supposed to focus on yourself, but we know that your birthday won't be as fun and enjoyable without a tasty dessert. So if you want to take things up a notch when it comes to this, then be sure to follow some of these tips.