In today's fast-paced digital age, smart home upgrades are no longer a luxury but a necessity for modern homeowners. These technological advancements offer not just convenience and functionality, but also efficiency and security. Imagine controlling your entire household with just a press of a button, or being aware of every movement in your home while you're away. This guide will provide you with six practical and innovative hacks to transform your living space into a smart home, ensuring you stay ahead of the curve in this era of rapid technological evolution.
1. Invest in a Smart Thermostat
One of the essential smart home upgrades is a smart thermostat. This handy device allows you to control your home's temperature remotely, enabling you to ensure comfort while optimizing energy usage. With a smart thermostat, you can set schedules for different times of the day—or even specific days of the week—allowing you to relax in a perfectly heated or cooled home when you arrive from work. Plus, it's eco-friendly, as it helps reduce unnecessary energy consumption.
In addition, many smart thermostats come with built-in motion sensors that detect when you're in the room and adjust accordingly. This feature is ideal for those times when you just want to take a quick nap or head out for an errand without having to manually adjust your home's temperature.
2. Automate Your Lighting System
Another great hack to spruce up your home is to install an automated lighting system. This device allows you to control all your lights, from regular ceiling fixtures to outdoor lamps and dimmers, with just the touch of a button. You can also use motion sensors or set up schedules so that lights turn on and off at specific times of the day even when you're not around.
In addition, modern lighting systems are compatible with voice control technology such as Amazon Alexa or Google Home. This allows you to simply ask your device to switch on or off certain lights, creating a truly connected home.
3. Comprehensive Plumbing System Replacements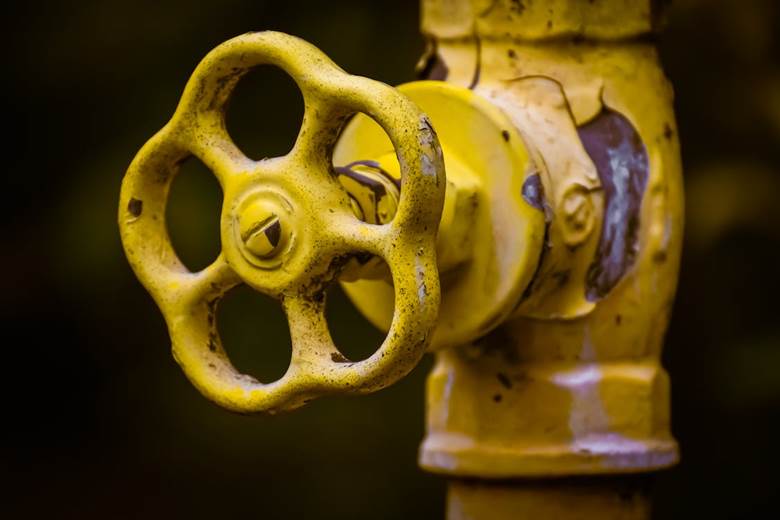 For those who want to go all-out with their smart home upgrades, consider replacing your entire plumbing system. This includes not just your bathroom and kitchen fixtures but also the pipes that run through your walls and under the floors. The professionals from Cactus Plumbing and Air suggest that plumbing emergencies can happen at any time, and by investing in a comprehensive system, you can save on repair costs and future emergencies. Modern plumbing systems are equipped with high-tech features such as automatic shutoff valves and water flow sensors that detect any potential leaks or burst pipes. This not only reduces long-term repair bills but also prevents any hazardous water damage in your home. When you know that your plumbing system is functioning at its best, you can rest easy and enjoy a safe and comfortable living space.
4. Upgrade Your Security System
If you're looking for a smart home upgrade that bolsters the security of your living space, then consider replacing your existing security system with a modern one. Newer systems come with features such as motion sensors, doorbell cameras, and window/door locks that are linked to apps on your phone. This allows you to monitor any activity in or around your home from anywhere.
Moreover, numerous contemporary security systems are equipped with two-way audio, enabling seamless communication with individuals at your doorstep. In the event of an emergency, you can even activate a panic button, promptly alerting the police or relevant authorities. With a reliable security system, you can rest assured knowing your home is secure and protected.
5. Install Smart Appliances
Smart appliances are another great way to make your living space more efficient and convenient. From refrigerators that tell you when you're running low on supplies to ovens that allow you to set the temperature and time remotely, there are countless options available for those looking to upgrade their kitchen. With smart appliances, you get more than just convenience. Many of today's models come with energy-saving features such as sensors that detect when a device is not in use and turn it off automatically. This ensures your electricity bill stays low while reducing your carbon footprint.
6. Automated Sprinklers and Lawn Care
Finally, if you're one of those lucky homeowners with a lawn or garden, then look no further than automated sprinklers and lawn care systems as the perfect smart home upgrades for you. With this device, you can control the irrigation of your garden from anywhere in the world. You can also set up schedules for when you want the sprinklers to turn on or off, ensuring your plants and flowers stay hydrated even when you're away.
Plus, many modern lawn care systems come with over-watering sensors that detect when there's too much moisture in the soil and automatically adjust the water flow accordingly. With this feature, you never have to worry about your lawn or garden being over-watered.
In conclusion, integrating smart home technologies into your living space can offer immense benefits in terms of convenience, efficiency, safety, and even environmental impact. These six hacks, ranging from smart thermostats and automated lighting to intelligent appliances and lawn care systems, serve as a practical guide to outfitting your home with the latest tech. By embracing these advancements, you not only improve the quality of life within your home but also stay ahead of the curve in this fast-paced, technology-driven era. Remember, a smart home is not just about luxury; it's about making your everyday life easier, safer, and more efficient.