Traveling is one of life's great joys: discovering new places, learning about different cultures and people, and making memories. But even the most well-planned trip can be dangerous if you're not careful when it comes to your safety on the roads. That's why we've put together this blog post — to keep you safe while traveling. We'll discuss how important it is to stay alert, avoid distractions, follow local laws and regulations, drive defensively, and more. With these tips in mind, you can make sure that your next adventure is full of positive experiences instead of scary ones!
Consult with a car accident lawyer
Before you even leave for your trip, it's wise to consult with a car accident lawyer who specializes in that particular area of law. This way, if something happens while you're traveling, and you are injured or involved in an accident, you will have the legal advice you need to ensure that your rights are protected. In case an accident does occur, a car accident lawyer can guide you through the process and advise you on how to best proceed. Whether it is dealing with the insurance company, filing a claim, or representing your case in court, a car accident lawyer can provide you with the support and expertise you need to move forward and receive the justice you deserve.
Ensure your vehicle is well-maintained
No one wants to be stranded on a remote highway with a car that won't start or overheats on the side of the road. A few simple checks can make all the difference in preventing such a scenario. Here's how to do it properly:
Check your fluid levels, such as engine oil, coolant, and brake fluid.
Inspect your tires for wear and tear and check the pressure to make sure they're properly inflated.
Change any worn-out wiper blades or headlight bulbs that need replacing.
Make sure all of your vehicle's belts are in good condition.
Investing some time and effort in maintaining your vehicle can make your long road trip a smooth and enjoyable experience.
Always wear a seatbelt
Every time we get in a car, we should always prioritize our safety by putting on our seatbelt. It only takes a few seconds to buckle up, but it could mean the difference between life and death in the event of an accident.
Seatbelts are designed to keep us securely in our seats and to absorb the force of a collision, greatly reducing the risk of serious injuries. Whether you're the driver or a passenger, wearing a seatbelt is the easiest and most effective way to protect yourself while on the road.
Avoid distractions
There's no other way to say it: you should keep your attention on the road at all times. Talking on the phone, texting, and using the internet while driving are all considered distractions that can lead to accidents.
It may seem like a harmless activity that you can handle, but the truth is that it can be dangerous. Even hands-free phone systems can cause cognitive distractions that take your focus away from the road. When you're behind the wheel, avoid any distractions that could impair your ability to react to sudden changes in the traffic flow.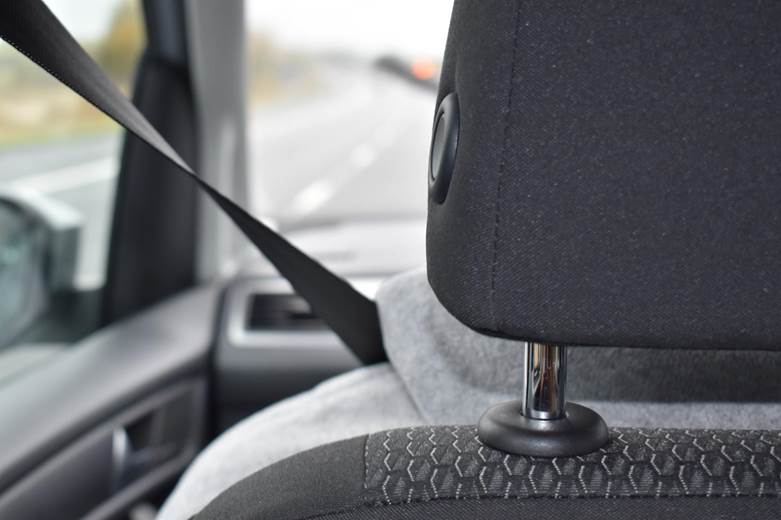 Road safety is paramount when traveling. It entails a combination of alertness, adherence to rules, and vehicle maintenance, all aimed at minimizing the risk of accidents. While unexpected hitches can still occur, being prepared for emergencies ensures that you can swiftly and effectively tackle any challenges that may arise. Always remember that your safety and the safety of others on the road should be your top priority!